Types of Google My Business Posts
By Admin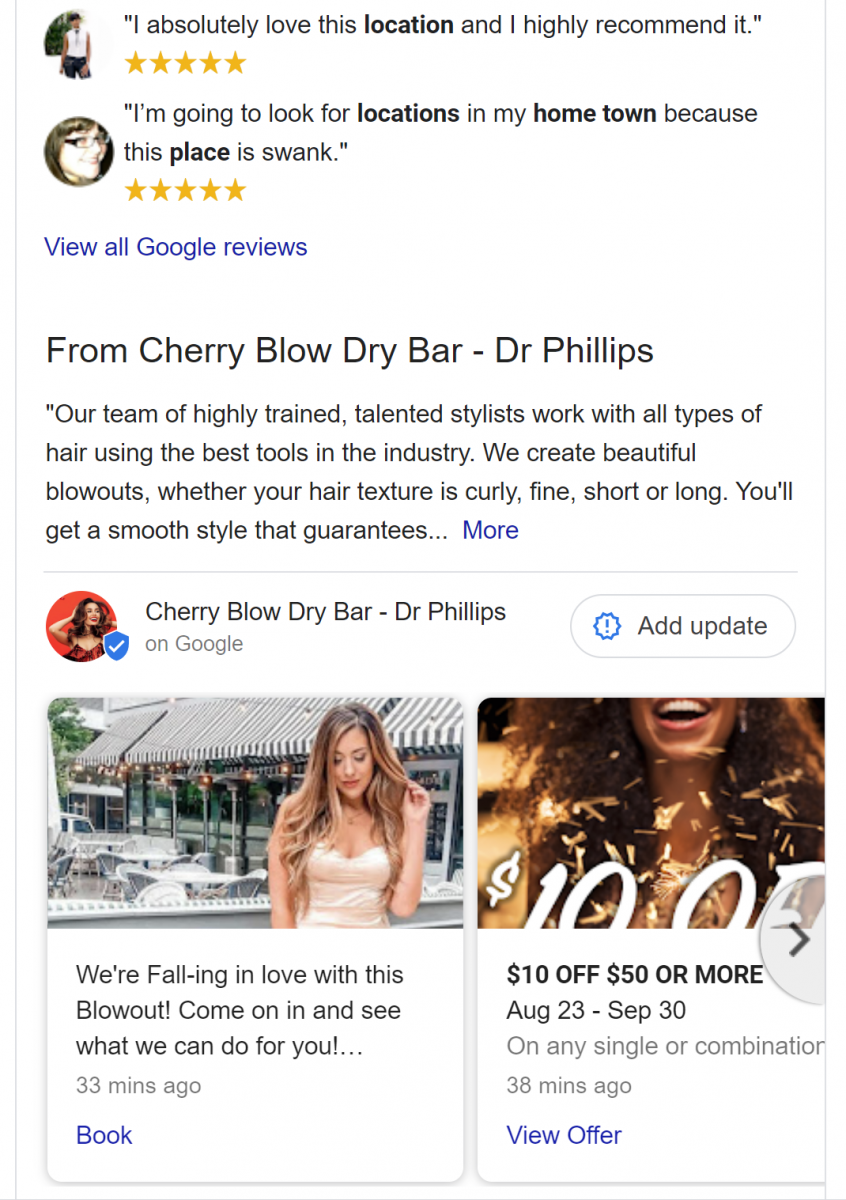 Now that we've gone over the benefits of posting on your Google My Business page on the last blog, let's review the other types of posts available to boost your exposure on Google. Remember that each type has its own value but all posts typically include a photo or video, a title + description, and a call-to-action button. Here are the four different types of posts you can create through GMB for your Cherry salon.
What's New

Events

Offers

Products
What's New
The "What's New" GMB post lets you post recent news, special hours, new product promotions, services available to highlight, pictures from your photo gallery, and other information. This is typically the option you will use the most and generates brand awareness and attracts people to your Cherry.
These show as a carousel on your knowledge panel for people to learn about you and will appear in feed format on a mobile search.
If you're ever stuck trying to come up with a post, Google suggests topics based on the top reviews of your business such as services and products your clients love the most.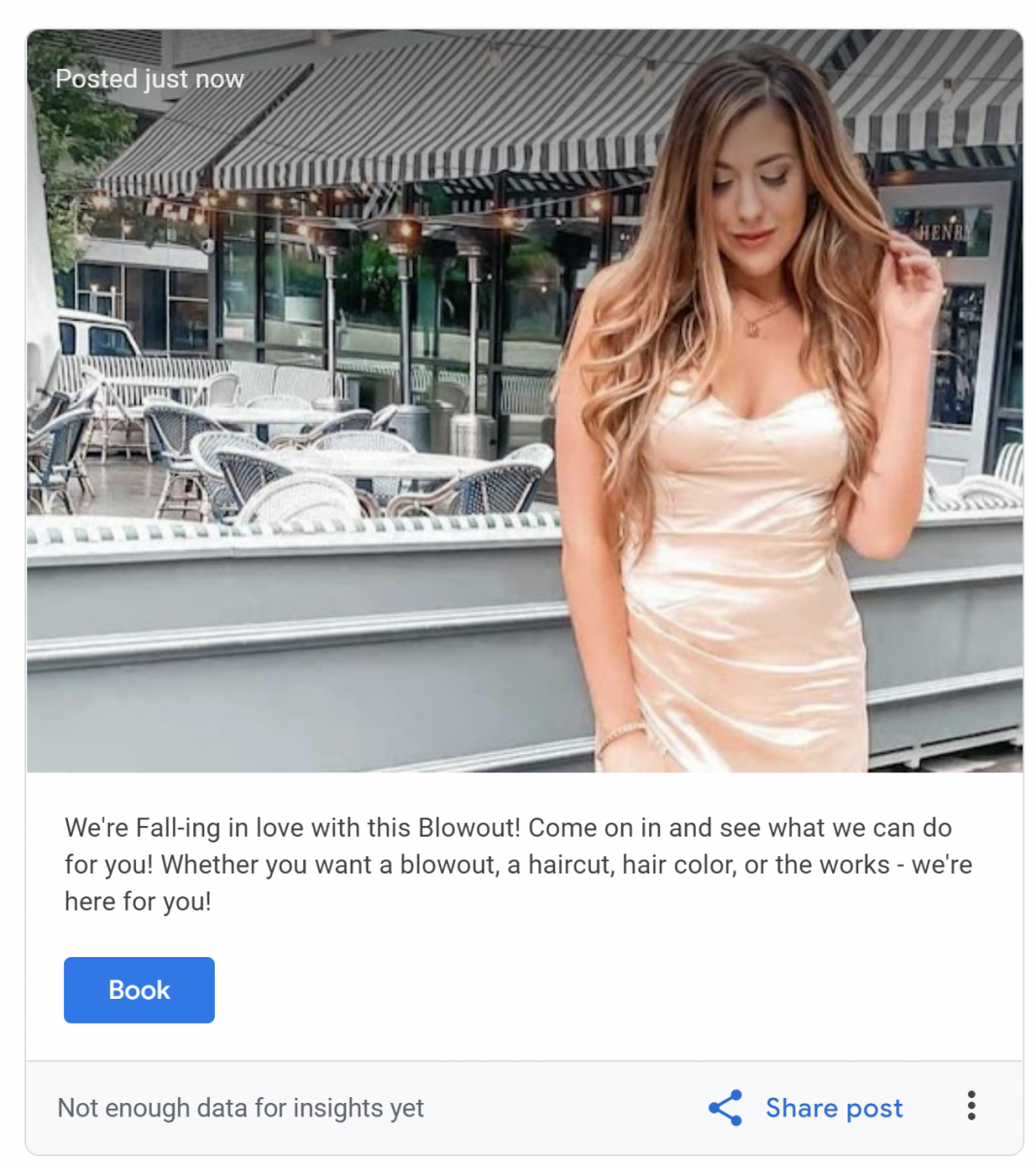 Events
You can post upcoming events on your profile to help gain publicity. Any promos are events you are doing within your local community marketing is a good way to let local viewers know you're a part of the community. GMB event posts require you to add an event title, start date, and end date. If you don't place these dates, the event defaults to 24 hours after posting the event. You can also include a location, description, and a photo or video to make the event more interesting. A CTA (call-to-action) button allows your viewers to RSVP or Learn More about the event.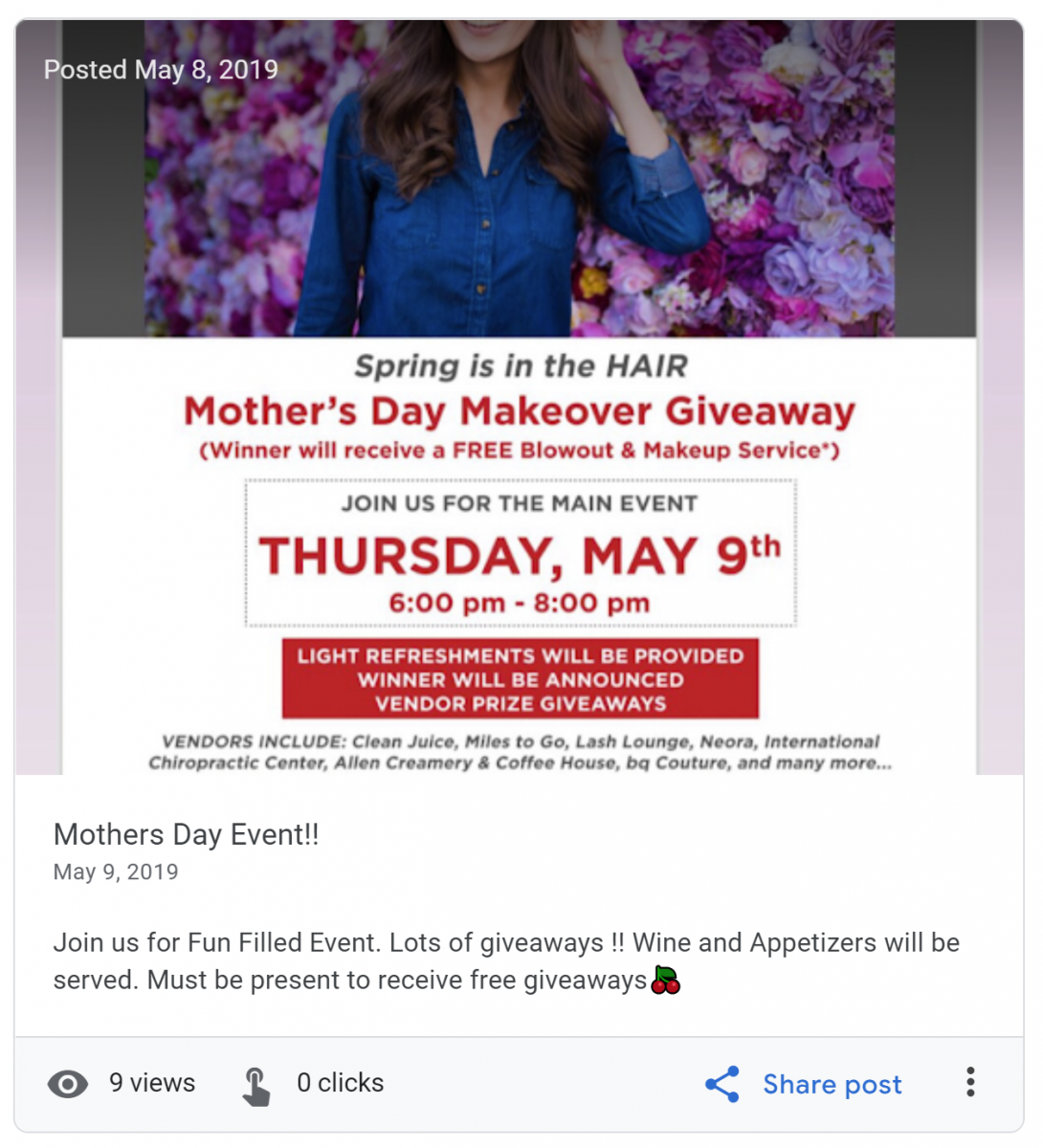 Offers
These posts are similar to 'what's new' posts and are an excellent way to advertise your monthly specials for free. You do have to put start and end times but also have the option to include links, coupon codes, and terms and conditions so it's clear for viewers. The "view offer" CTA button can direct viewers to your website page where the offer or special is listed, giving your website more exposure as well.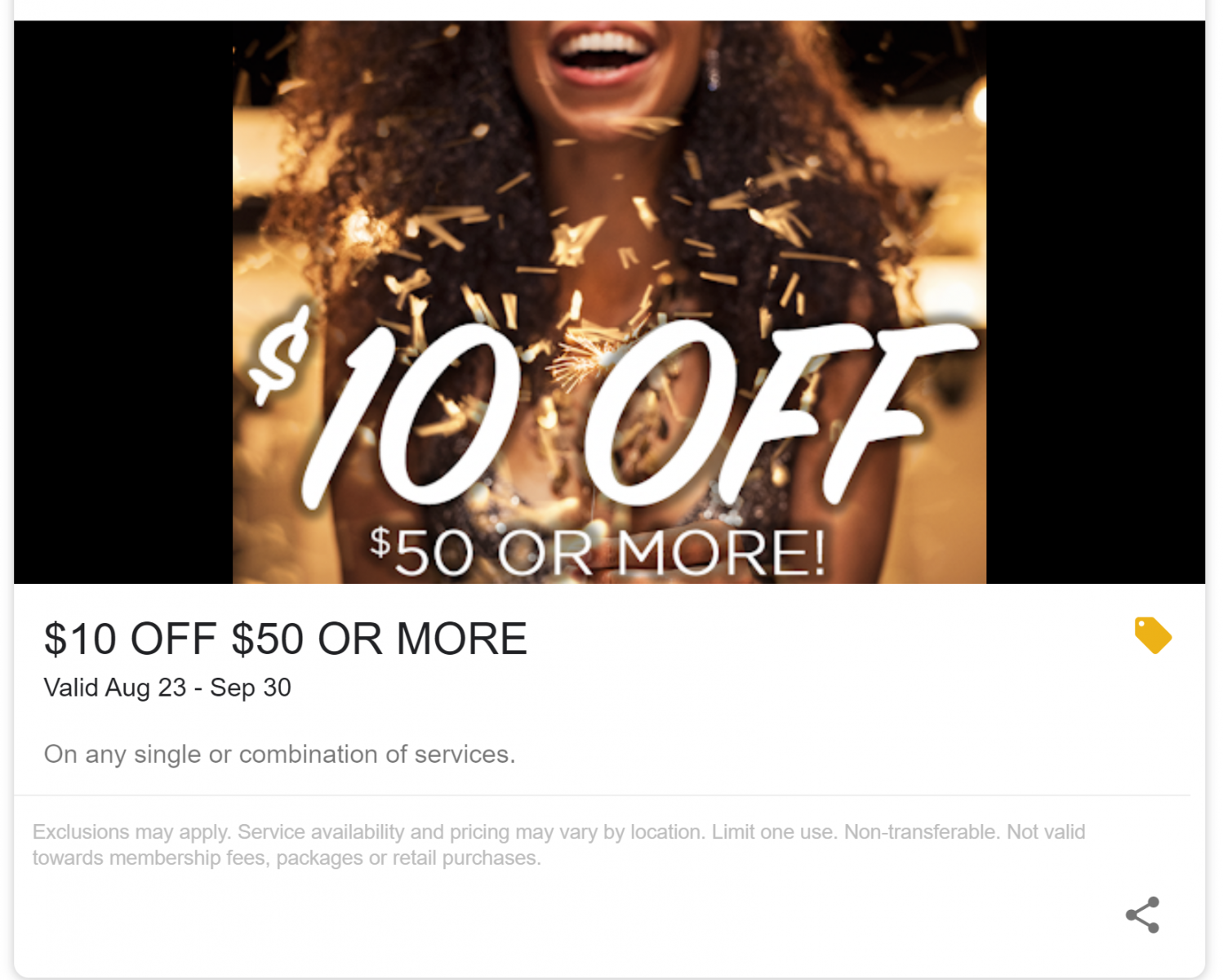 Products
Product posts show up as a carousel catalog and aren't shareable like 'offers' and 'what's new' posts. However, you can add a product description and price tag to entice shoppers to your e-commerce store. Although all other posts have a timeframe of 7 days, product posts are always shown as active!
It's important to keep up to date on these posts to encourage more search results in Google for your Cherry Blow Dry Bar location. It's also important to keep your GMB page up to date with business hours, location events, and updates on the salon. Remember, if you ever have any questions, we are always here to help you make your franchise a success!
---
next