7 Clever Marketing Tips and Strategies To Increase Busines
By Admin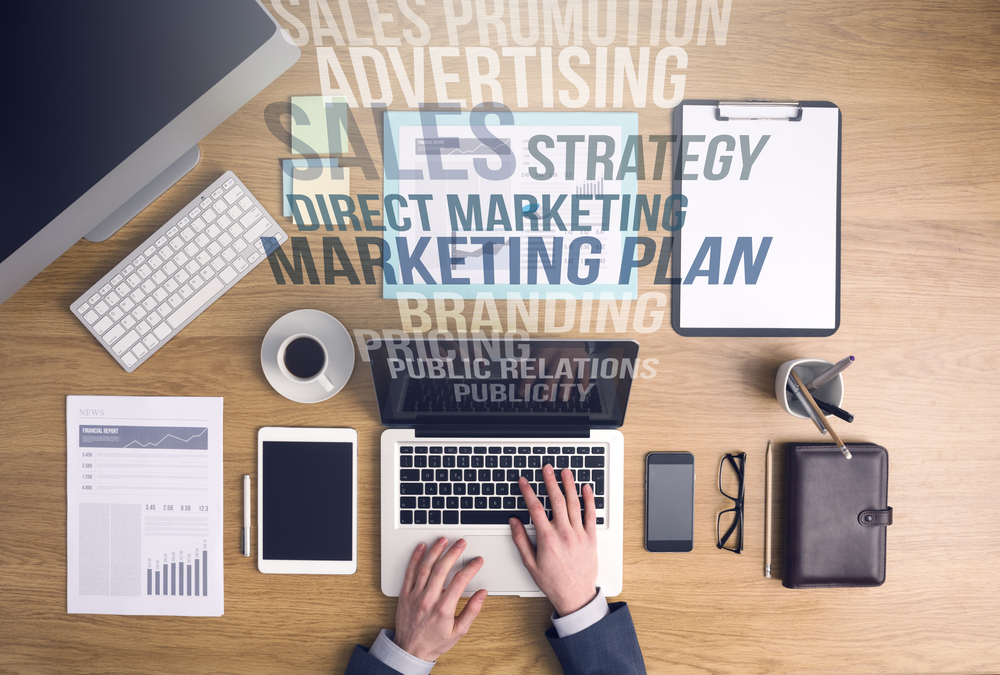 Of course, we all know that advertising is a basic need for any business. Without advertisements, who will learn about your business? But it is also important to know how to advertise, and what marketing strategies can be used to generate the most business possible. So we have a list of tips and suggestions to help you spread the word of your new business- just in case you need any ideas.
Creating Business Networks
This is one tip that is especially good for people who are located in small towns and rural areas. Essentially, to network with other businesses means that you are cooperating with each other. Asking if your pre-established local businesses would be willing to display flyers in their windows or on their bulletin boards can go a long way.
Volunteering
Volunteering your company's service for a good cause can go a long way in not only promoting your business but in creating a good reputation. These services obviously do not have to stick around for the entire time your business is open, but bringing them back every once in a while is a good reminder to the people that your business is a good one to support. An idea could be doing a senior citizen day where your staff offers free or discounted services to senior citizens for makeovers and hairstyling.
Ask Local Opinions
Asking for local opinions on your business can not only spread the word about your business, but it can also give you some amazing feedback on how you are doing as a whole. This means that you can spread the word about your business and get important criticism for bettering it in one go!
Excellent Customer Service
Customer service will absolutely make or break your business so you want to make sure it is good. This does not mean that you must subject your staff to verbal abuse from customers by any means, however, providing good service and a welcoming atmosphere will help people feel comfortable in your salon and encourage them to come back. So make sure your staff is friendly, and polite, and you can even offer commodities like a candy bowl at check-in.
Online Promotions
Promoting your business online can result in reaching a variety of people you may not have otherwise brought in. Online marketing has a brilliant way of reaching people you may not expect- and can even bring people in for miles just to have their hair cut by your staff. These promotions can be done in a variety of ways from online ads, to positive social media posts and popular videos. If you provide a good service, people will take notice. The more positive reviews you have, the more likely people are to want to try your business out for themselves, and the more likely they are to want to support it. Even if you do not have customers rolling in from out of state, you can still promote an online store that they will want to buy from if they like your brand.
Customer Loyalty Rewards
Keeping frequent customers is far more important than constantly bringing in new ones. If you never see the same face twice- you are doing something wrong. People come back to businesses they like and appreciate, so rewarding their loyalty is only natural. You can think of it as a way of saying "Thank you" to each individual customer that comes in frequently. So think about it- what type of customer is it that you want to bring back over and over? Which ones would hold the most benefit to keeping around? Select your terms for the loyalty rewards around that. An example could be, if you want to encourage people to come in often, offering a discounted haircut for people who come in a certain number of times. This way, they will be encouraged to come in often for that free cut down the road, and you will end up making more money on that than will be lost with the discount.
Customer Contests
You can even promote your business by having a contest between customers. Choose a few products or a service you can offer as a prize and then create the terms. This can be an online, or in-person contest that can vary from having a select few customers who meet your terms online win a prize, to offering a free or discounted service to someone who can guess the number of beans in a jar. This can create hype and excitement, and people who may not otherwise have wanted to try may hear and decide to join in. This means you are very likely to expand your customer base, since people are attracted to the companies that do promotional tactics like these.
Remember, with marketing and advertising you shouldn't be afraid to get creative. If you have any questions or need any help, remember that you can contact us with any questions you may have to get your Cherry Blow Dry Bar franchise booming.
---
next